Search For Restaurants Near Me
At the Restaurant Directory food lovers and gastronomes alike can find thousands of local restaurants by city and state.
Find Restaurants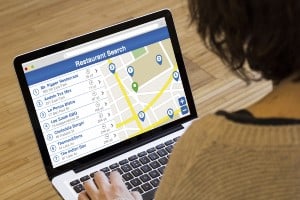 The Restaurant Directory connects people with local restaurants. In your city, or anywhere else you are - there are local restaurants ready to feed you.
No matter what food you are looking for like; Afghani, African, Albanian, Algerian, American, Apulian, Arabic, Argentinean, Armenian, Asian, Assyrian, Australian, Austrian, Azerbaijani, Bahamian, Balti, Bangladeshi, Bar, Barbecue, Beer restaurants, Beijing cuisine, Belgian, Brazilian, Brew Pub, British, Burmese, Cafe, Cajun & Creole, Calabrian, Cambodian, Campania, Canadian, Caribbean, Catalan, Caucasian, Central American, Central Asian, Central European, Central-Italian, Chilean, Chinese, Colombian, Contemporary, Costa Rican, Croatian, Cuban, Czech, Danish, Deli, Diner, Dining bars, Dutch, Eastern European, Ecuadorean, Egyptian, Emilian, Ethiopian, European, Fast Food, Filipino, French, Fruit parlours, Fujian, Fusion, Gastropub, Georgian, German, Greek, Grill, Guatemalan, Hawaiian, Healthy, Hokkaido cuisine, Hungarian, Indian, Indonesian, International, Irish, Israeli, Italian, Jamaican, Japanese, Japanese Fusion, Japanese sweets parlour, Kaiseki, Kappo, Korean, Kyoto cuisine, Kyushu cuisine, Latin, Latvian, Lazio, Lebanese, Ligurian, Lombard, Malaysian, Medicinal foods, Mediterranean, Mexican, Middle Eastern, Mongolian, Moroccan, Native American, Neapolitan, Nepali, New Zealand, Nigerian, Northern-Italian, Norwegian, Pakistani, Persian, Peruvian, Pizza, Polish, Polynesian, Portuguese, Pub, Puerto Rican, Restaurant, Romagna, Romana, Romanian, Russian, Salvadoran, Sardinian, Scandinavian, Scottish, Seafood, Shojin, Sicilian, Singaporean, Slovenian, Soups, South American, Southern-Italian, Southwestern, Spanish, Sri Lankan, Steakhouse, Street Food, Sushi, Swedish, Swiss, Taiwanese, Thai, Tibetan, Tunisian, Turkish, Tuscan, Ukrainian, Uzbek, Venezuelan, Vietnamese, Welsh, Wine Bar, Xinjiang, Yunnan or others - find your next meal here!
Restaurant Finder By State